Where is my order?
You can track the progress of your order on the 'My Orders' page, located under the 'My COSnet' menu.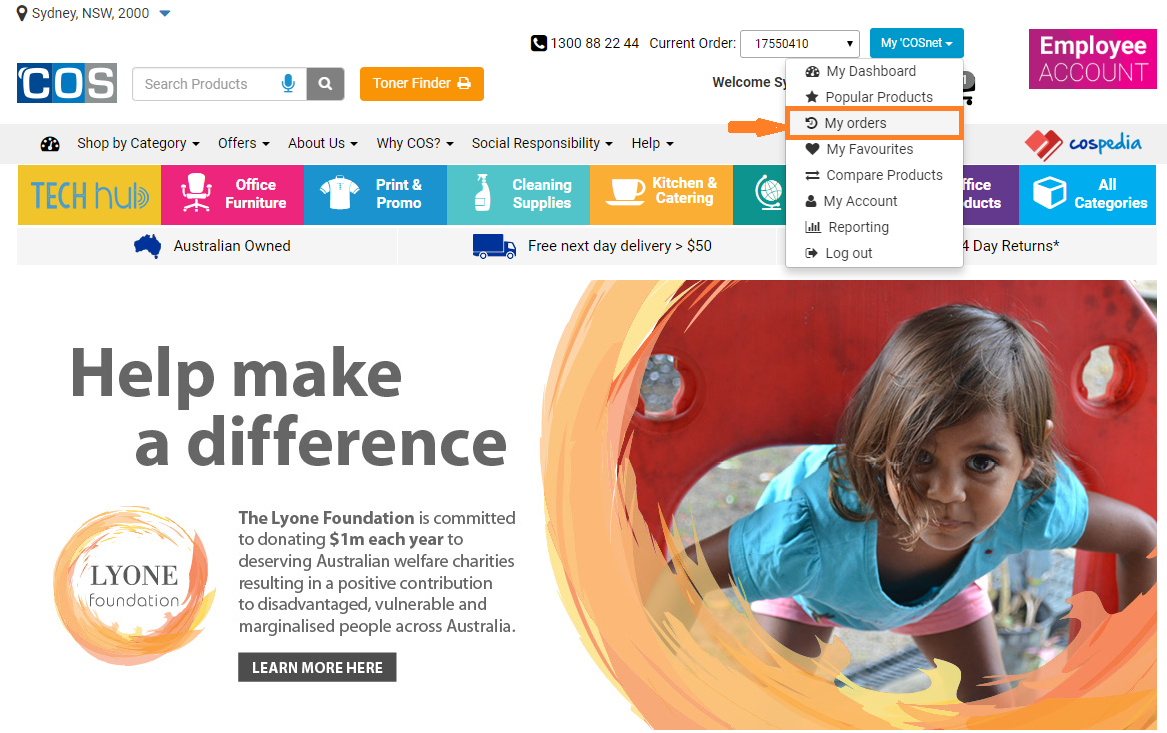 Any current orders can be viewed under the 'Current Orders' tab. A selection of icons will be visible at the top of the page, giving you a quick overview of your current orders.
You can use the search bar to search for a specific order. Once you click on the order number you will be able to view the 'order tracking'  as well as all the order details.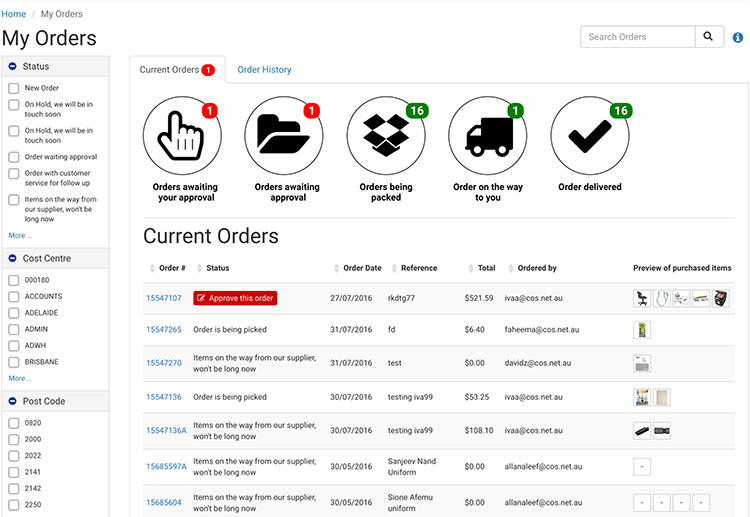 Order History
Order history can be viewed under the second tab. Here you can download your invoice, delivery docket and return products.