COS is a growing business that services many of Australia's most well recognised companies and government agencies. We are a socially responsible organisation providing equal employment opportunities to a talented and diverse team of passionate people.
We believe strongly in nurturing our team in order to help them develop so that they can thrive in the COS environment and remain engaged, motivated, and inspired.
We are committed to reducing our carbon footprint and are constantly developing smarter, more sustainable ways to achieve our goal of zero emissions across our operations, product choice, and customer activity and delivery service. COS has been recognised as an ABA100 Winner for Sustainability in the Australian Business Awards 2021 and our commitment in contributing to shaping the future of sustainable business.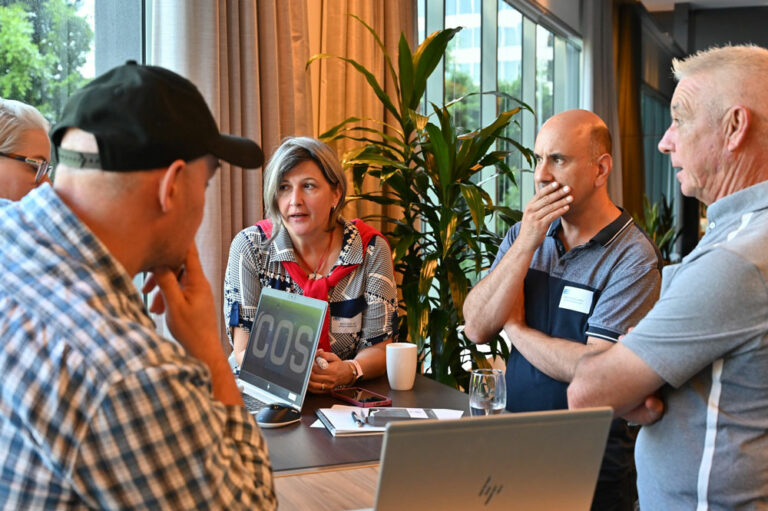 We are a proudly family owned and operated Aussie business made up of like-minded people all working towards a common goal. It's safe to say that the secret to our success is our incredible people.
At COS we like to think of ourselves as a community, encouraging and supporting collaboration and cooperation in a flexible, supportive, and engaging environment that allows us to feel connected to one another, while finding a healthy work/life balance.
At COS, our culture is defined by the shared passion that the entire team brings to their work. We are dedicated to continuous improvement and believe in cultivating a culture of growth and learning. We constantly ask ourselves how we can do better.
As industry leaders in sustainability, we have taken significant strides towards a greener future. By establishing the largest solar farm in the industry, we are on track to achieve 100% renewable energy for our facilities by the end of 2023 as well as achieving Net Zero operations.
At COS, every day presents an opportunity to make a difference and be part of an inspiring community that is actively contributing to a sustainable future for all.

Our team is made up of a talented and diverse group of friendly, collaborative, and motivated individuals. We take our work at COS seriously, while making time for some fun and socialising.
We are committed to fostering a positive health and safety culture that ensures the protection of our staff, customers, and visitors. We are focused on training, risk management, and consultation, integrating health and safety risk management into everything we do.
Safety first is a way of life at COS. The safety, health, and well-being of our colleagues is non-negotiable, both at work and at home, and in the communities we serve. We ensure this by investing in innovation that protects the people who are at the heart of our business.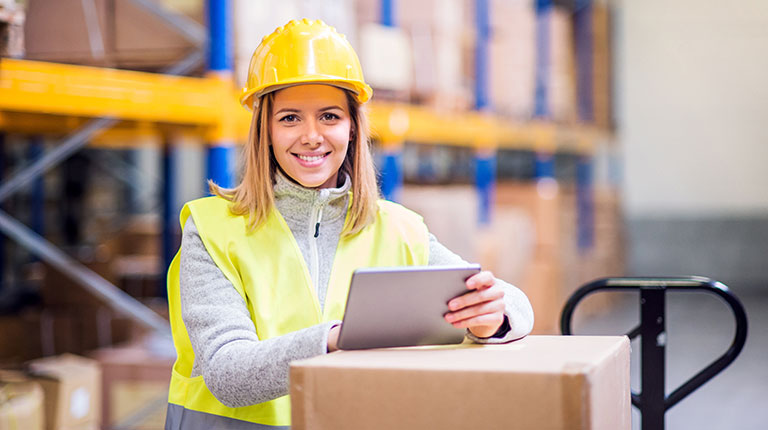 Nobody has to tough it out alone. Our Employee Assistance Program is a confidential counselling service to help employees deal with personal or work related issues in a positive way. This involves short-term counselling to assist you in overcoming life's challenges and return you to a better state of emotional well-being.
We are a part of a positive movement that is creating opportunities for First Nations peoples, their communities, businesses, and suppliers. Our vision for reconciliation is that First Nations peoples have access to equal education, careers, health outcomes and quality of life.
As a family business navigating both challenges and successes for almost 45 years, we are deeply aware of the opportunity we can offer to entrepreneurs and those seeking fulfilling careers. Working with us means striving for success alongside our thousands of customers and suppliers. Sharing our values of Innovation, Results Driven and Family with First Nations peoples on their own journeys directly contributes to our vision while ensuring that no-one gets left behind.
As part of the journey of our Reflect RAP, we are proud to have increased our current employment of First Nations peoples to five roles, with one of these team members joining our RAP working group. As part of our Innovate RAP we have made a firm commitment to increase First Nations recruitment, retention, and professional development. Sharing our business experience and reach with others who seek development is a cornerstone belief at COS.
First Nations Artist - Luke Penrith
Indigenous artist Luke Penrith is from Brungle NSW and is the Chairperson for the Indyamarra Ngumbaay Aboriginal Corporation. Luke is the exceptionally talented artist behind our COS RAP artwork. Our painting recognises the establishment of effective and meaningful partnerships with COS and the First Nations communities across Australia.
About the artwork:
Freshwater (Brown circles) and Saltwater (Blue Circles) are essentials of life. The two large boomerangs represent the Indigenous and non-Indigenous people of Australia coming together. The three Boomerangs within the two main boomerangs represent Past, Present and future Australian.
First Nations peoples value to water is sacred, deep and necessary for survival. It is protected by Lore, which provides a system of sustainable management ensuring healthy people.
When you work at COS you are part of a team that respects the unique needs, individuality, points of view, and potential of all team members. It's important that everyone who joins our team feels equally involved and supported in all areas of the workplace. You belong at COS regardless of your age, gender, sexual orientation, disability, or cultural identity.  
COS is an equitable employer, with a close to equal gender split and a rich & diverse cultural mix. Aside from Australia, our employees come from more than 51 different parts of the world and speak over 60 different languages.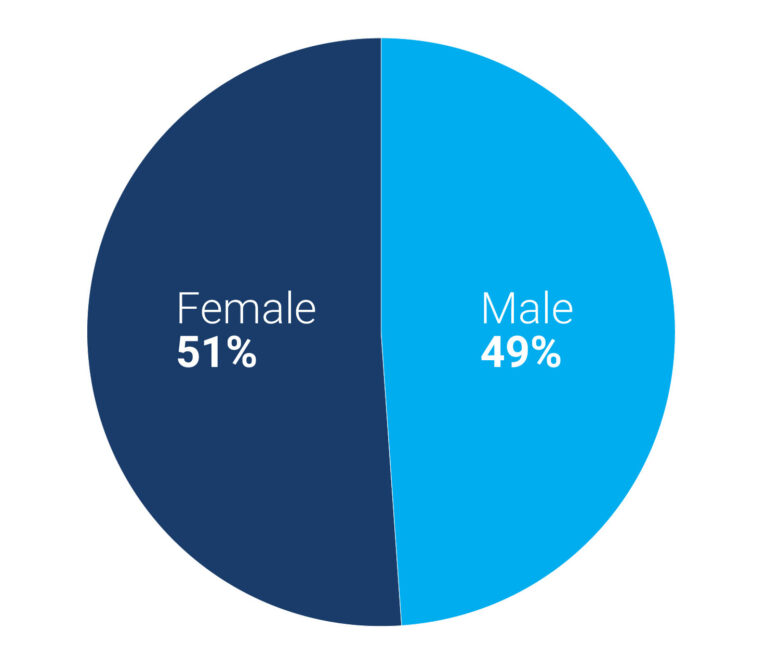 When you work at COS you are part of a team where individuality is valued. You belong at COS regardless of your age, gender, sexual orientation, disability, or cultural identity.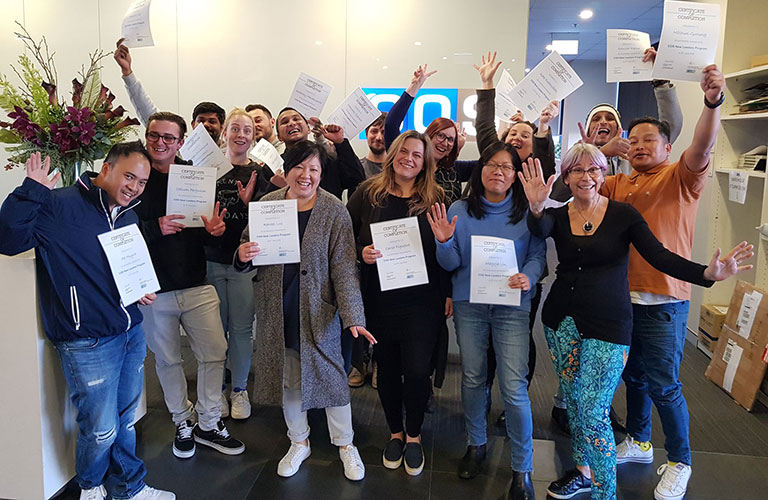 COS is committed to the continuous learning and development of our team. We support growth by financially investing in our employees, supporting them in their professional development, and bridging skills gaps by encouraging and endorsing training that will help you develop your role at COS.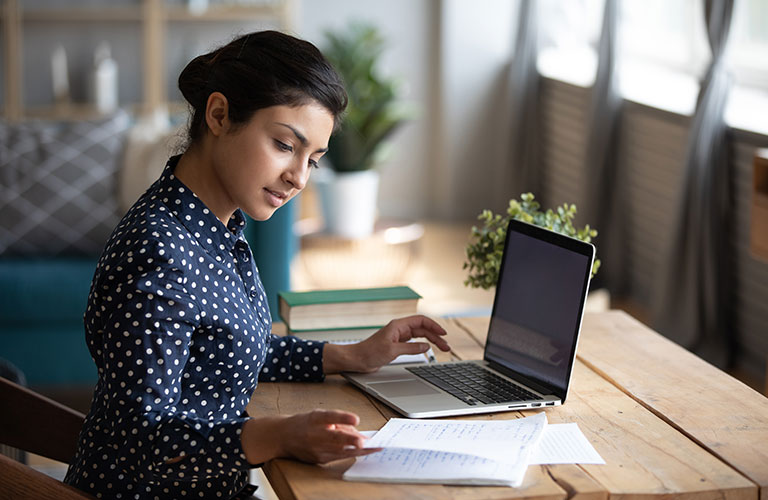 Tertiary Study + Study Leave
COS is proud to support and invest in staff interested in furthering their tertiary studies, including study leave to help you develop and grow in your current, or future potential positions at COS.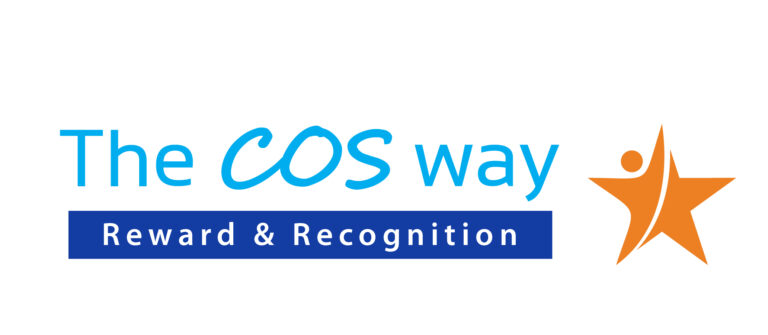 Reward & Recognition - "The COS Way"
COS fosters a culture that motivates, rewards, and recognises the hard work and effort of our team. 'The COS Way' brings teams together to celebrate events and milestones like birthdays, anniversaries, weddings, baby showers, and new employees with lunches, get-togethers, and gifts for significant events. 'The COS Way' also rewards the hard work and effort of individuals or groups who have gone above and beyond in a number of ways, including; gift vouchers, lunches, and team activities.
At COS we are passionate about helping the community, that's why we encourage our team to take some time either individually or as a group to make a difference in the community. This could be time off to take part in anything from community clean up days, helping out at an aged care facility, or assisting with reading groups at your local school.
The Lyone Foundation Staff Committee
The success of our business has allowed COS to give back over $15 million to the community. This is achieved through the Lyone Foundation, where each year COS proudly supports underfunded Australian charities who are focused on human welfare.
At the Lyone Foundation, mindful giving is at the heart of everything we do. Each year COS staff are invited to join in the process of selecting which deserving Australian charities to support. We choose to support smaller charities that are focused on human welfare and are underfunded, giving a helping hand to the little guy.